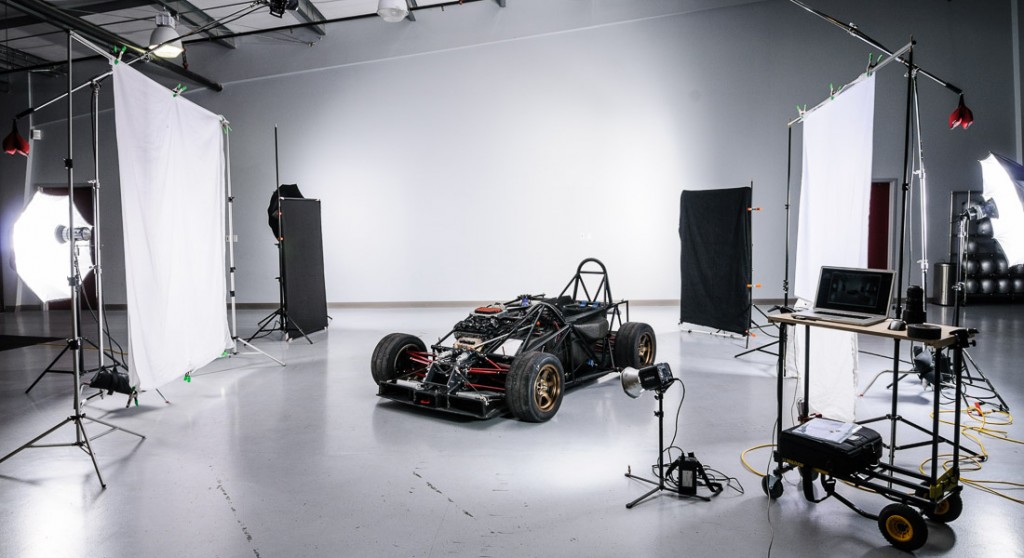 If you require any form of photography, either stand alone, or for use with other products such as Popup stand or Rollerbanner we have a wealth of experience from shooting still life, people, automotive, aerial, room sets, landscape and food in either a purpose-built studio or on location.
We can effortlessly interpret your brief and manage your project concisely, resulting in beautiful photography which will enhance any business large or small.
Advertising agencies, design groups as well as a wide variety of direct clients have all relied on us to create and deliver the highest quality images.
Studio access
Explosive Graphics have access to one of the areas finest photography studios in the North West, and also home to a unique, purpose-built facility for taking overhead shots with no obstructions. "The Cage" offers the perfect no-nonsense solution for the majority of overhead shot requirements. The studio has over 4,000 sqft of space, located minutes from Manchester city centre and the M60 motorway, and is the ideal space to shoot everything from large sets, automotive photography and "overhead" shots right through to simple pack shots and still life.
Its motorised too.
Essentially a motorised platform that traverses the main studio roof space (a distance of just over 12 metres) offering camera operators numerous viewing angles.
The Cage in action: